Disinfectant (Liquid / Granular)
Liquid Disinfectant (TG Ballastcleaner®)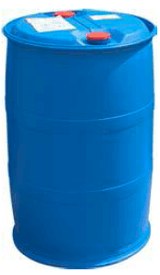 200L Chemical Drum

| | |
| --- | --- |
| Product name | TG Ballastcleaner® |
| Main component | NaClO (sodium hypochlorite) |
Sodium hypochlorite needs to be stored at 20°C or lower. When the chemical drum containing the chemical is delivered onboard, be sure to fill the disinfectant tank using the disinfectant transfer pump as soon as possible.
Supply and Storage
How To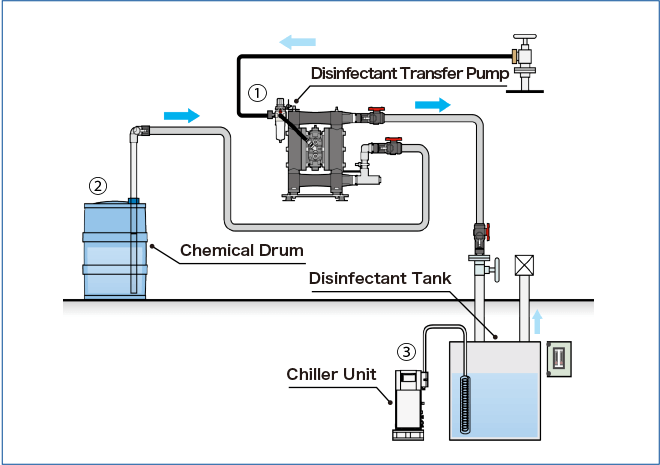 Connect each hose side of Disinfectant Transfer Pump supplied by JFE with the chemical drum and to the supply port on the upper deck leading to Disinfectant Storage Tank.
The transferring process should take approximately 5 minutes per drum (200L). Please repeat this process the required amount of times until the Disinfectant Storage Tank is filled.
Liquid disinfectant is stored in the Storage Tank at a temperature of 10 degrees Celsius.
Granular Disinfectant (NEO-CHLOR MARINE®)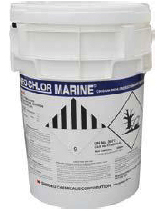 25 kg UN container (ø325×450)(granular)

| | |
| --- | --- |
| Product name | NEO-CHLOR MARINE® |
| Main component | sodium dichloroisocyanurate dihydrate |
Granular disinfectant can be stored for up to two years by stacking the UN containers onboard a ship in a dry, well-ventilated location at a temperature lower than 40°C.
Supply and Storage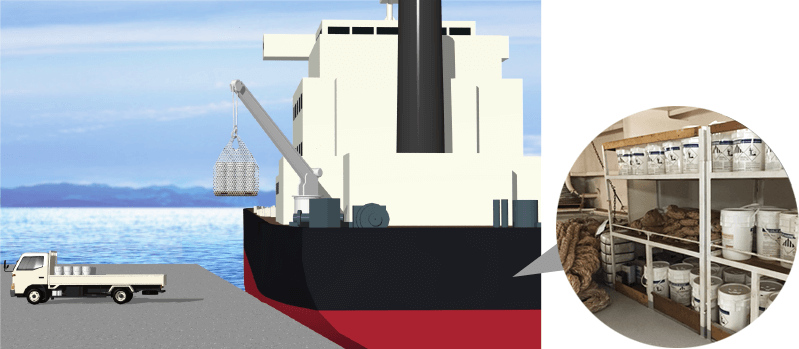 How To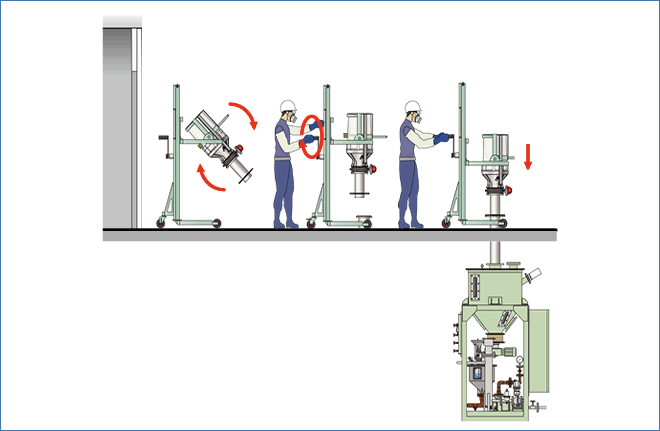 Bring the UN container to the Disinfectant Transfer Unit, attach the container nozzle, and tie the fixing band around the nozzle. Turn the UN container upside down with the reverse handle.
Move the transfer unit to a position directly above the top nozzle of the hopper.
Lower the UN container with the lifting handle, and set it to the hopper supply port to pour into the hopper. Repeat this process the required number of times.
Granular Disinfectant poured into the hopper is automatically filled in proper amounts into the Disinfectant Dissolution Unit, and dissolved with fresh water to make the disinfectant solution.
Neutralizer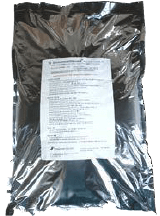 25kg bag (powder)

| | |
| --- | --- |
| Recommended product by JFE | TG EG (TG Environmentalguard®) |
| Main component | Na2SO3 (sodium sulfite) |
Sodium sulfite is delivered as a powder. It should be dissolved with freshwater in the Neutralizer Dissolution Unit before being injected to the ballast water.
How To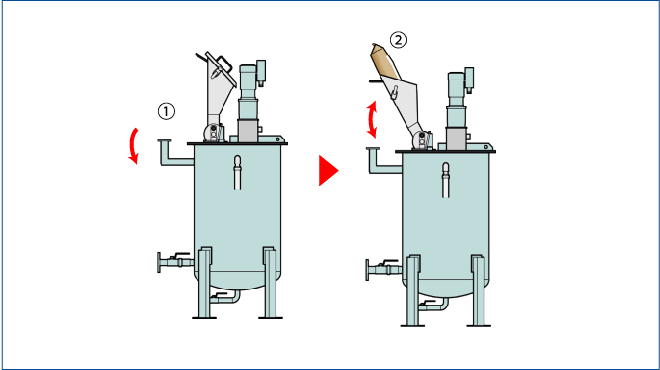 Tilt the supply port of the Neutralizer Dissolution Unit 90 degrees towards you. Put a 25kg bag on the supply port, then open it inside the supply port.
Lift up the supply port to pour in the neutralizer powder and dissolve it with freshwater in the Neutralizer Dissolution Unit. Repeat this process the necessary number of times to make the desired amount of neutralizer solution.
BWMS
The BWMS control panel supervises and controls the BWMS with signals (A/I, A/O, D/I, D/O) corresponding to each device.
System operation and individual component operation can be performed on the touch panel. It also has a logging function, and can also show the trend graph.
The BWMS remote control unit (RCU) can be installed as an option, enabling operations to be performed from a remote location, such as the ships' office. Unlike the BWMS control panel, the RCU cannot perform individual component operation or various parameter settings.